Welcome to the Goldwing Misfits Group
In 2006, the Goldwing Misfits Motorbike Group was created by its current chairman Ron Lawson, for enthusiasts with a shared interest in the Honda Goldwing, the world's finest touring motorcycle. The group's main objectives include organising and promoting runs, fun weekends away, social events and visiting motorbike shows, all accomplished without the need for monthly meetings or committees.
---
Looking for more information or to have the Goldwings appear at your event?
Please complete the form below to send us an email
Saturday 21st January 2017
We are now taken bookings for this event
Our next big event will be our Burns Night Out. This will be our 7th year, where we present the cheque to our charity Alzheimer's Scotland. This year we have raised £2500, bring our total to £43.000 to date. See our events page, for all up and coming events.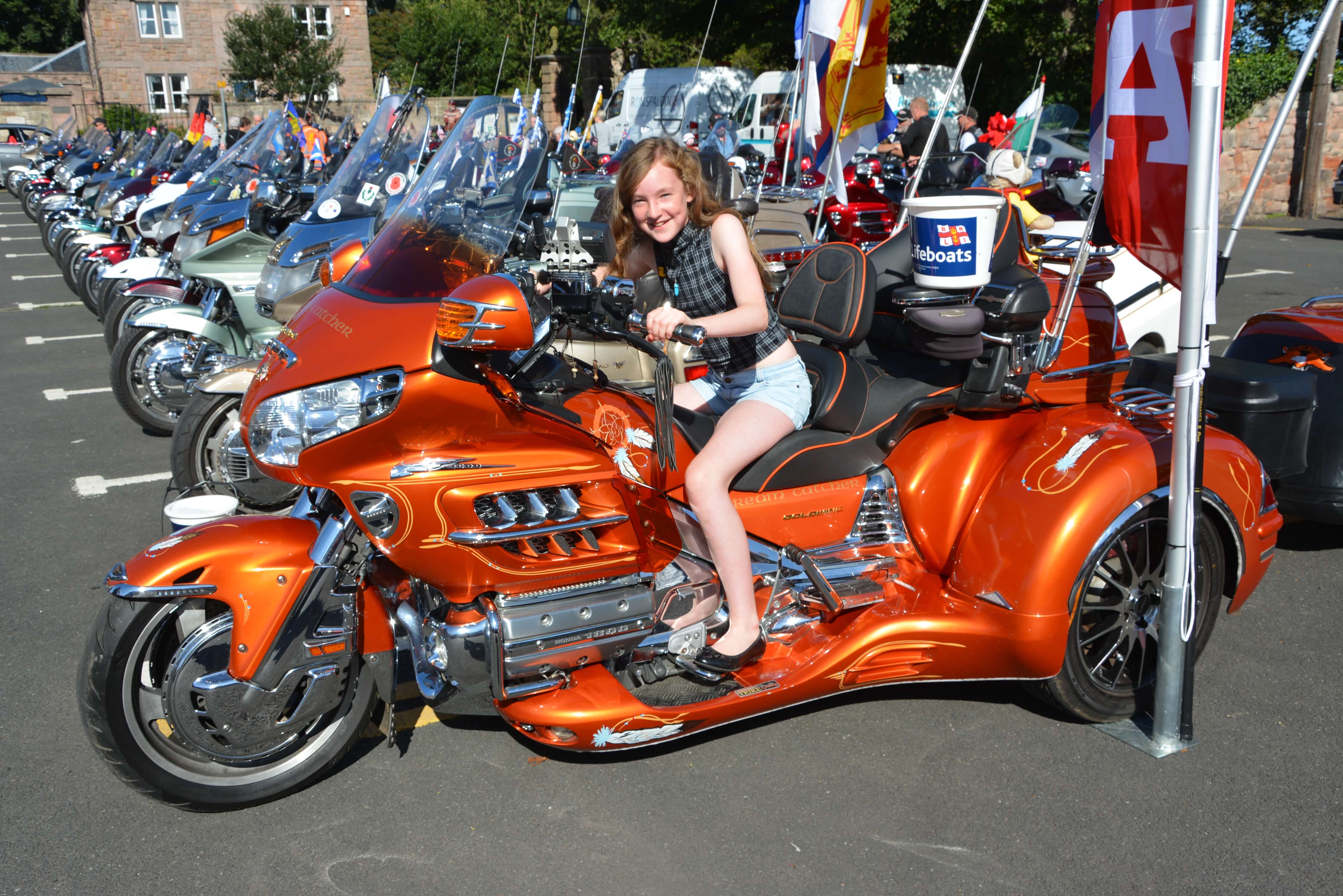 Vhari Smith
From Duns
Sitting on a Honda Goldwing 1800 Trike helping raise £2800 funds for the RNLI Berwick Life Boat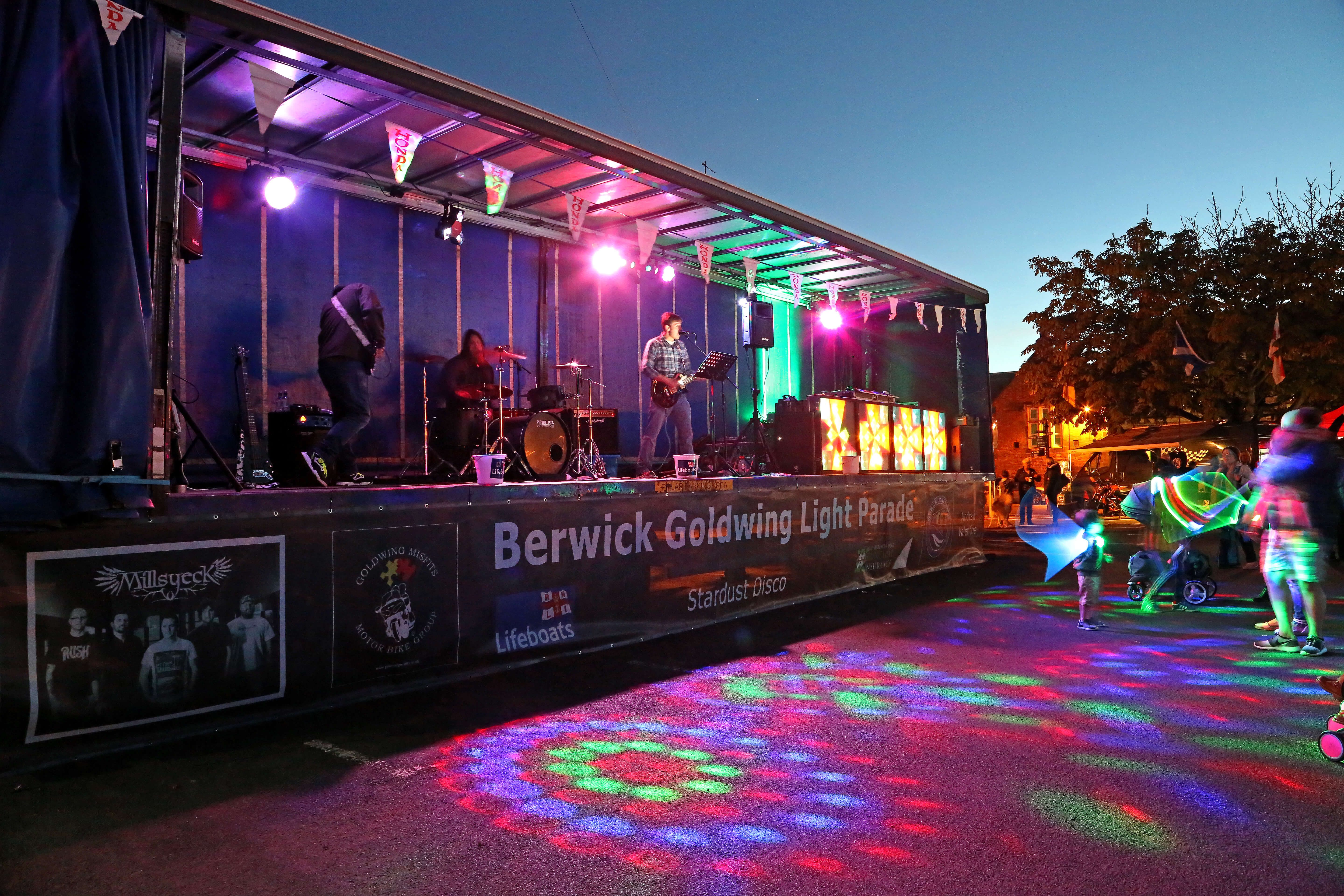 Thank you to Border Traffic Services
For supplying us with a 40ft trailer
All set up and running, our stage for the live band Millsyeck and our disco Stardust
GOLDWINGS MISFITS ARE A GROUP OF
GOLDWING RIDERS

, PARTNERS AND
FRIENDS OF RIDERS WHO HAVE A NUMBER OF THINGS IN COMMON