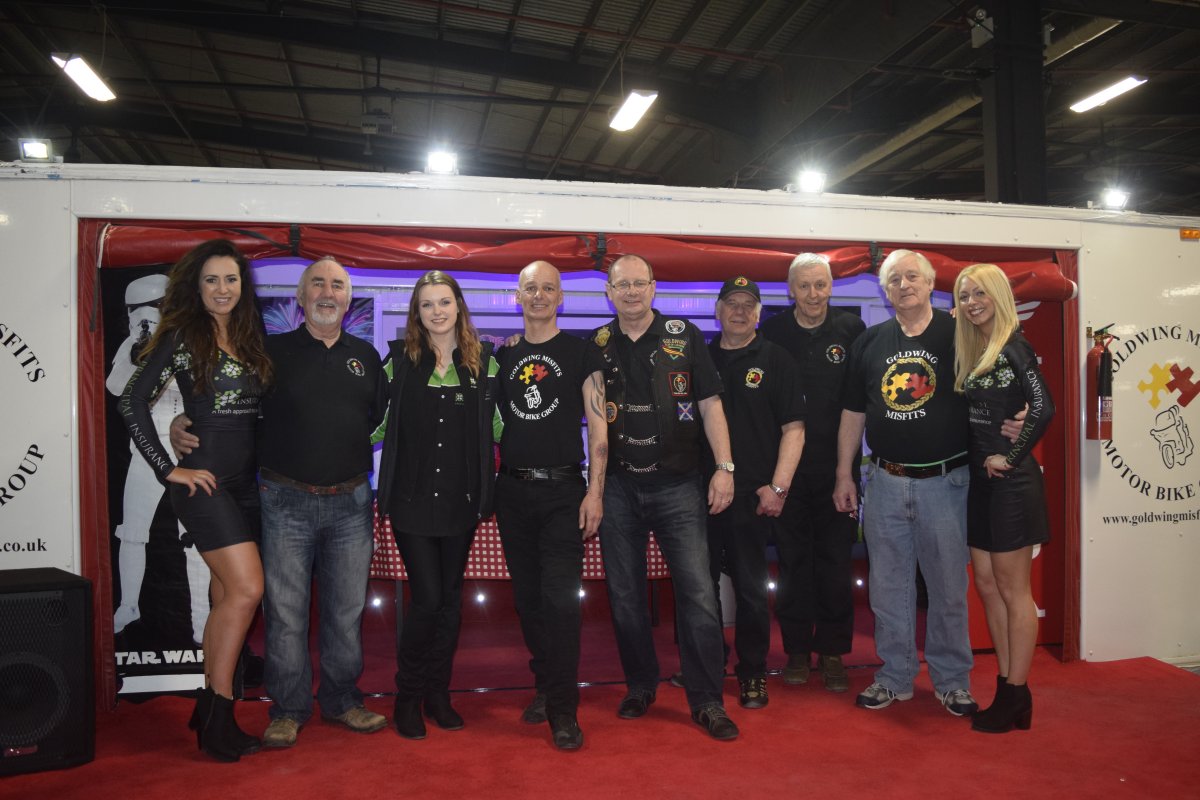 ABOUT US
The Goldwing Misfits group enjoy tremendous organisational success via their website which was launched specifically as an information centre and events diary. Over the last seven years the website has enabled expansion of its membership base which now boasts a highly motivated network of Goldwing riders throughout the UK.
The group's promotion team is often involved in events, gala days, parades and bike shows where they have taken several prestigious awards for their stunningly creative presentations and displays. Awards achieved include the "Best National Cub Stand" at the BMF Bike Fest Kelso, which they have won for the last three years, the first prize "Club Stand" award at the Manchester Classic Bike Show, and runner-up award for best display at the Scottish Bike Show. Impressive display stands showcasing up to 15 Goldwings have also been staged at the NEC Classic Bike Show in Birmingham for the past four years.
As a group the Goldwing Misfits have raised over £43,000 for their adopted charity, Alzheimer Scotland and they continue to assist other Goldwing groups and clubs around the UK with their charity fundraising activities. The Goldwing Misfits' latest planned charity event is the Berwick Upon Tweed Goldwing Light Parade which takes place on 16th September 2017. This will be our 4 year The Berwick event has boosted the local tourism economy as visiting Goldwing riders from all parts of the UK descend upon the town for the weekend to help raise funds for the RNLI Berwick Lifeboat.
A big thank you must go out to the local businesses and council, for their support in 2016.
A extra special thanks go's to Gordon Walker the Manager at Haggerston Holiday Park, for putting on a great welcome for all of our Members and guests. With this being our first time at Haggerston Holiday Park, with our newest event The Mini Light Parade, touring round the park on the Friday night. with a static display at the reception area, with tea, coffee, soft drinks and a fantastic buffet. We could not ask for any more. A big thank you to all the staff also at Haggerston Holliday Park. We are all looking forward to seeing you all again in 2017. Haggerston Castle was a castle located in the county of Northumberland, about 5 miles south of Berwick-upon-Tweed. Only the tower, rotunda and stable block remain.
Address:
Haggerston Castle Holiday Park,
Beal, Ancroft,
Berwick-upon-Tweed TD15 2PA
Tel;- 01289 381333

Web Site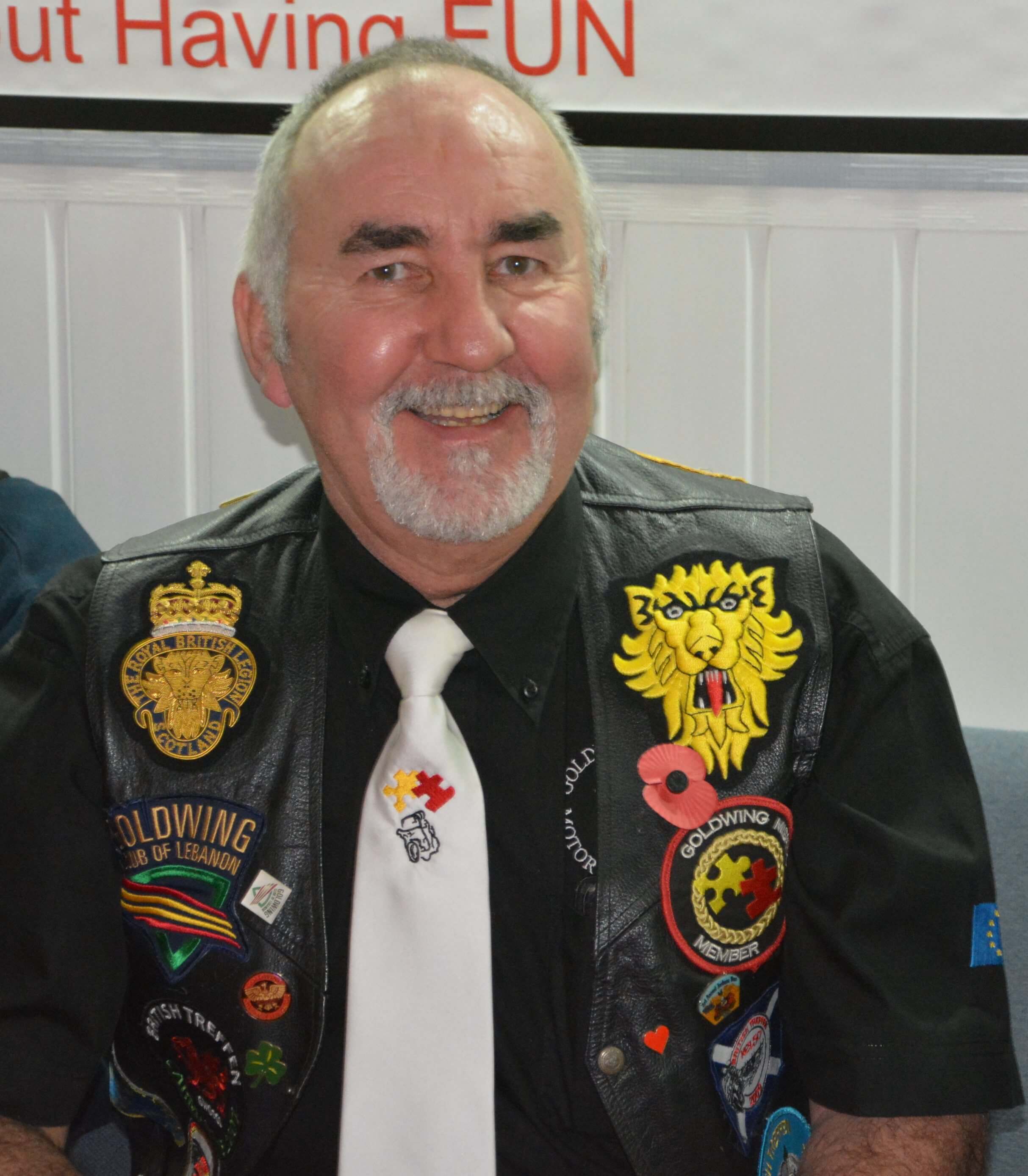 In 2006, the Goldwing Misfits Motorbike Group was founded by its current chairman Ron Lawson,
for enthusiasts with a shared interest in the Honda Goldwing, the world's finest touring motorcycle.
The group's main objectives include organising and promoting runs, fun weekends away, social events and visiting motorbike shows,
all accomplished without the need for monthly meetings or committees.