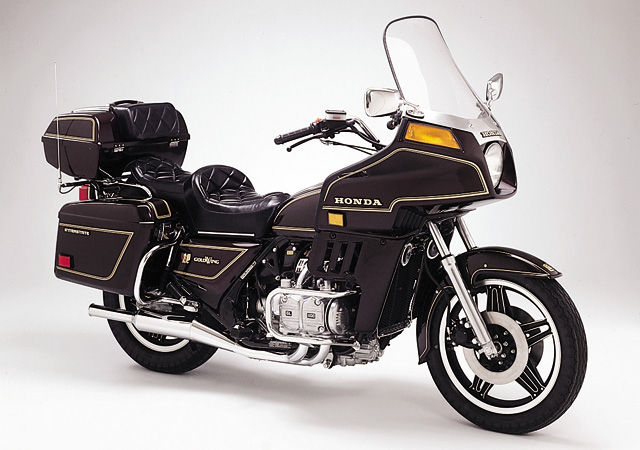 1980 - GL1100 GOLD WING
Five years of continuous consumer input culminate in the introduction of the GL1100. More than a rehashed GL1000 with 10 percent greater displacement, the new Wing incorporates deliberately planned modifications that guide it away from the superbike realm and place it squarely into the touring category. The new 1085cc engine now favors torque rather than horsepower, a longer wheelbase provides more room for both pilot and passenger, and a new air-assisted suspension system gives the Gold Wing its most supple, comfortable ride to date.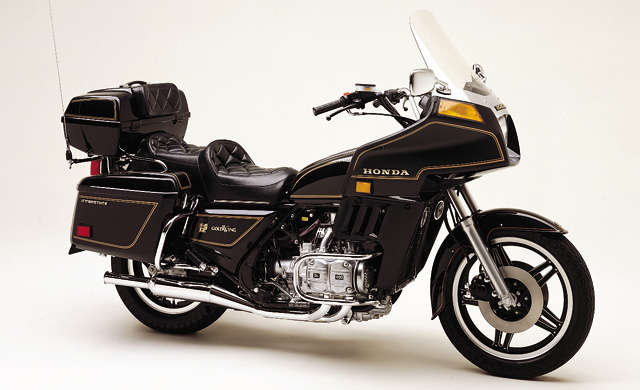 1981 - GL1100 GOLD WING INTERSTATE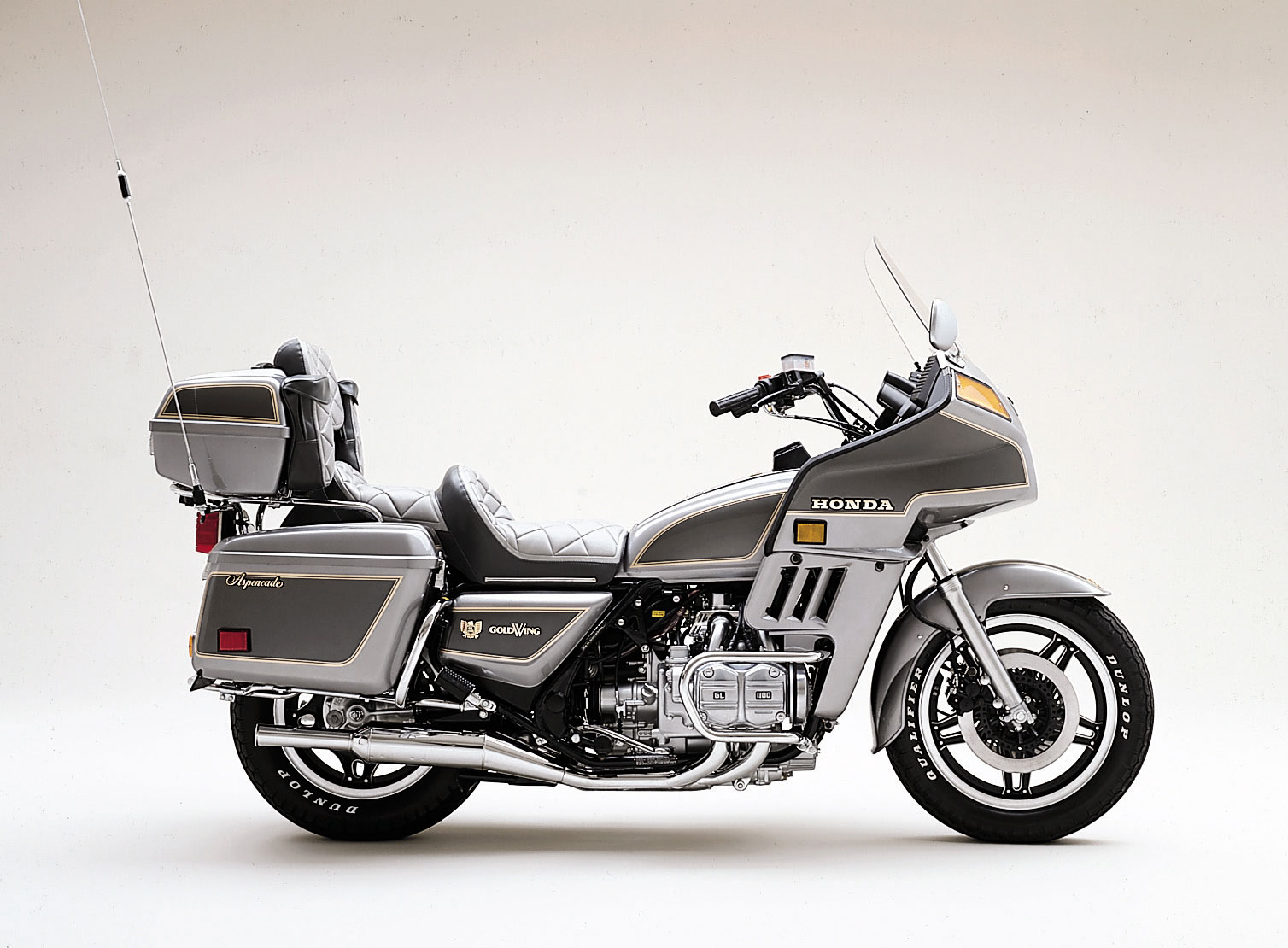 1982 - GL1100 GOLD WING ASPENCADE
In quick succession, Honda introduces the concept of luxury touring with the Aspencade. Amenities abound in standard trim, including LCD instrumentation, stereo, CB, on-board air-compressor and thoughtful touches such as the handy storage pouches in the passenger backrest. At the same time, through the use of Redpages in its advertising, Honda underscores its technological edge.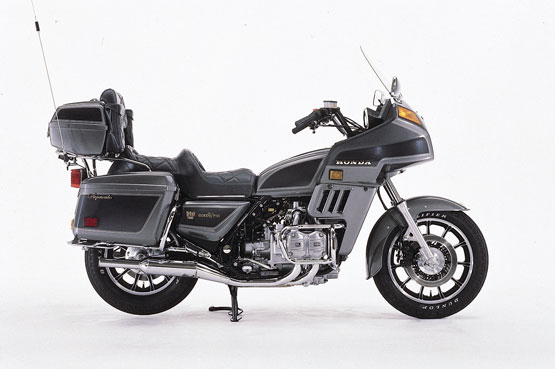 1983 Honda GL1100 Gold Wing Aspencade
New cast wheels stand out on the '83 GL1100, a year that also saw the Gold Wing's front forks get suspension-enhancing TRAC anti-dive control. The Aspencade here also featured all-new digital instruments. Also available: GL1100, GL1100 Interstate. Colors: Black, Candy Regal Brown; Metallic Gray/Black, Candy Wineberry Red/Red (Aspencade).