Members for full details on all Events Please Log in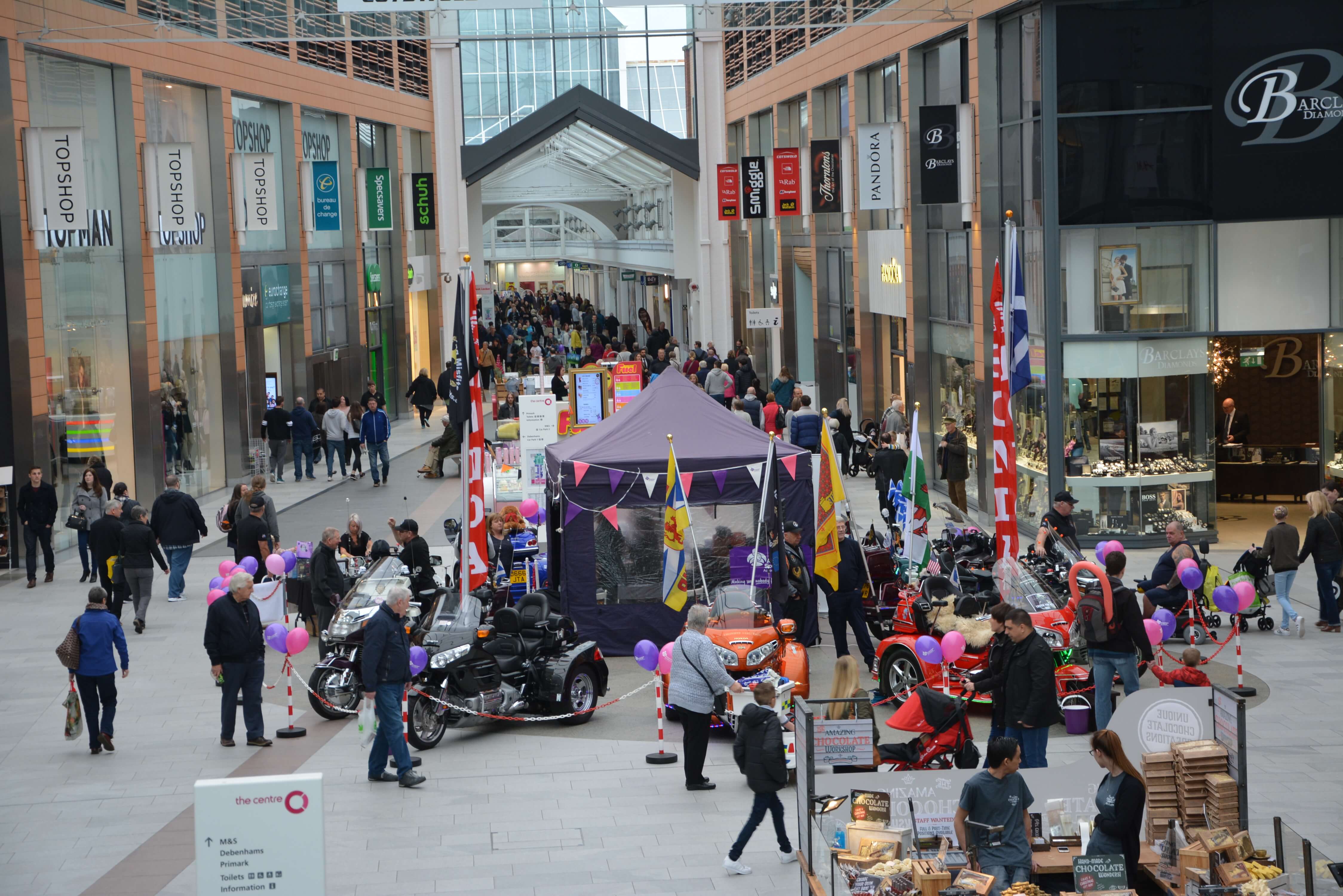 Goldwing Misfits Charity Weekend - Raised £1900 over the weekend, well done everyone
Edinburgh & Lothian's Alzheimer's Support Services. Static Display of Bikes & Trikes, Themed Bikes, Alzheimer's Charity Information Table, Photo on Bikes & Trikes (Printed While-U-Wait) Tombola Table.
Goldwing Misfits Charity Event in Aid of Alzheimer Scotland to help finance much needed support work & Drop in Cafes in Edinburgh & Lothian Area.
Static Display of Bikes & Trikes at the Elements Area of The Centre Livingston,. (Opposite H&M store) \
Alzheimer's is an illness that can affect the young as well as the elderly and without doubt touches most families or relatives at some point in their lives. The funds we collect annually at this event go directly to assist support for much needed rest bite and other essential services helping those with the illness and their carers.
Its not all about funds, to help raise awareness our Alzheimer's Information Table will have contact details and additional support information/ leaflets available.
Thanks go out to The Centre Management, Public Support & All our club members who take part. This will be our 6th year at Livingston Centre, everyone above should give themselves at pat on the back. Thank you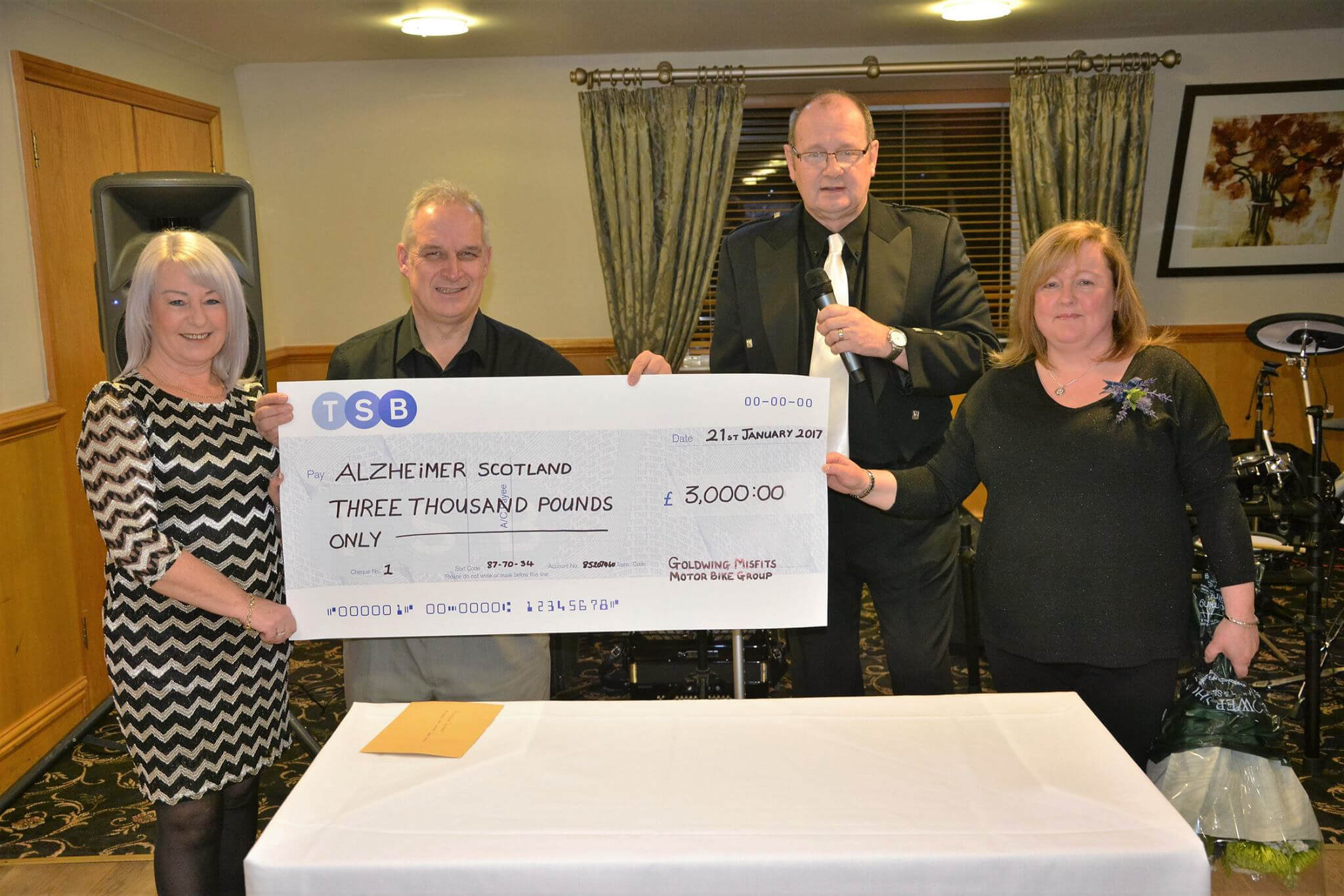 Saturday 20th January 2018 - Burns Supper & Charity Presentation.
Deer Park Golf & Country Cub, Livingston. Annual Cheque Presentation to Alzheimer's Scotland followed by our Burn's Supper Event.
We have razed over £3500.00 This year.
Scottish Bike Show 3th and 4th March 2018
Scotland's biggest and best motorcycle show returns to Edinburgh's Royal Highland Centre this March with all the latest models, major manufacturers, and breathtaking live action.
Major bike manufacturers will showcase their new models for 2018. Plus there will be exclusive offers from the dealers on new and 2017 motorbikes. Bag a bargain in the Bike Jumble and browse the Retail Village where a host of traders will be able to fit you out with new leathers, boots or helmet. If you want to improve your bike's appearance there's a wide array of suppliers to help make your bike stand out from the crowd.
Goldwing Misfits will have a stand at this great show as always. We have won this event on two occasion over the past 4 years, we will be pulling out all the stops to see if we can win for a third year.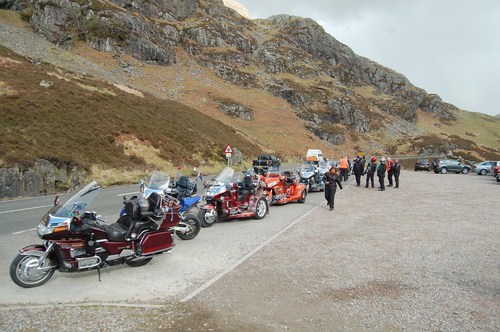 Fort William 14th April and 15th April 2018
Depart from South Queensferry at 9am Saturday morning, follow M9 towards Stirling, head into Stirling on A9 to Craig's roundabout, and take first exit onto the A811 Dumbarton road, follow the A811 to Balloch. (Distance – 59 miles, time – 1 hour 20 minutes). (Breakfast). From Balloch head on the A82 up the west side of Loch Lomond to the Green Wellie Stop at Crianlarich where we can rest for coffee. (Distance – 34 miles, time 45 minutes). Leave the Green Wellie Stop and head on the A82 through Glen Coe stopping at the visitor centre for a look round and maybe more coffee and loo stop. (Distance – 31 miles, time 35 minutes.) From Glen Coe carry on up the A82 to Fort William, (Distance – 20 miles, time 24 minutes.) Book into the bed and breakfast; freshen up ready to hit the bright lights of the town for a small libation and a meal of choice. Sunday the 15th:- Depart Fort William on the A82, head for the Nevis Range visitor centre and head up in the cable car to the restaurant for morning coffee and take in the views. (Distance – 7 miles, time 12 minutes.) Leave the Nevis range on the A82 heading for Fort Augustus, stop for short break. (Distance – 32 miles, Time 40 minutes). From Fort Augustus continue on the A82 to Drumnadrochit, where we can visit the Loch Ness Monster exhibition and of course coffee. (Distance – 19 miles, time 20 minutes.) Leave Drumnadrochit on the A82 head for Inverness where we can have lunch. (Distance – 15 miles, time 20 minutes.) From Inverness we will head over to the A9 and travel south to Aviemore, you know it we can stop for coffee. (Distance – 32 miles, time 45 minutes.) Leave Aviemore and head on the A9 to Perth where I am sure we can find a coffee stop, (Distance – 86 miles, time 1 hour 45 minutes.) We will say our goodbyes in Perth as we may be travelling in various directions back home. (Distance to the Queensferry Crossing – 35 miles, time 40 minutes.) HOPE WE ALL HAVE A GOOD WEEKEND AND THE WEATHER IS KIND TO US.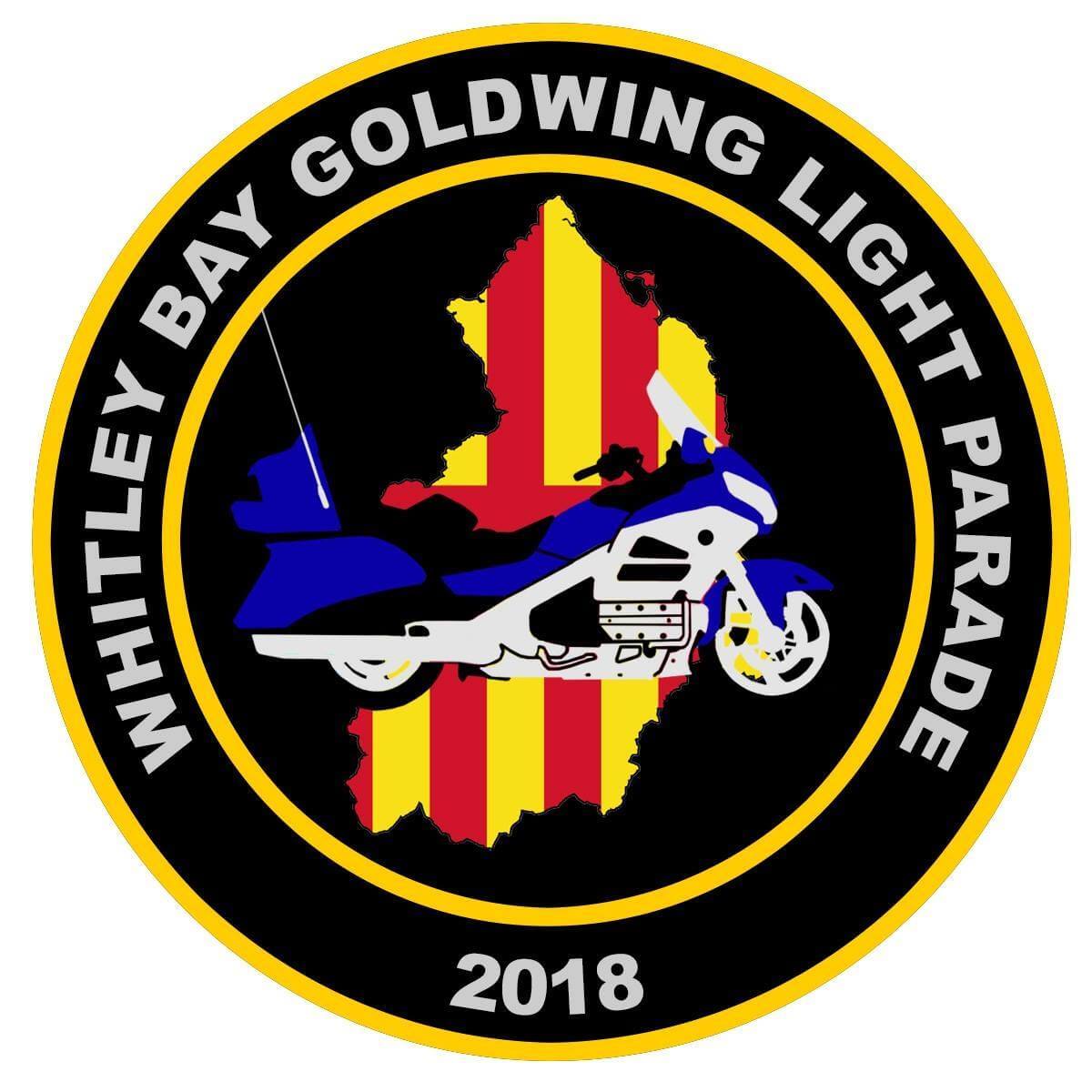 Whitley Bay Light Parade Saturday 21st April 2018
Blackburn Gala
Saturday 9th June 2018
The Annual Gala Day was first established in 1911,
Over the years the Galaday has grown to what we have today,
a fun filled family day out celebrating tradition

PKD Festival 2018

TBA July 2018
Performance & Sports Venue
A family orientated Charity Festival
Promoting Kinship Day ethos is to bring all communities together by creating a festival atmosphere with top Artists,
German Treffen
We are planning to travel to Germany,
The 37 International GWCD-Treffen is from Thursday the 12.07.2018 to Sunday the 15.07.2018
Registration Treffen Rider €25.00 for the whole weekend
Registration Treffen passenger €20.00 for the whole weekend Tents on the camping grounds included
There is a hotel directly opposed the Treffen grounds Single room €69.00 per night including breakfast Double room €89.00 per night including breakfast Triple room €115.00 per night including breakfast Family room €130.00 per night including breakfast
We will be leaving on Monday 9th July from Newcastle on the 17.30 Ferry.
Returning on Monday 16th from Amsterdam 17.00 Ferry.
We will be meeting up with Ludger, to spend some time touring some parts of Germany before traveling to the Treffen on the Thursday 12th
Please Email me if you are interested in coming on this tour ron@goldwingmisfits.co.uk
We will be visiting Bikers Best in Holland when we travel back on the Sunday, stopping overnight nearby. We will also be heading up to Amsterdam on the Monday morning, before catching the ferry at 17.00.
Quote from Rita at Knut travel £438 for solo, cabin, evening meal and breakfast . Other costs there for Trike and Trailers etc. Costs are for single rider no pillions. Recommend booking ASAP as it goes on availability Min 20% deposit with balance 6 weeks before sailing Alternatively you can pay in full. Knut Travel are cheaper than DFDS direct even with their 15% early booking discount. Members need to phone direct: 02870351199 Contact is Rita & quote Goldwing Misfits. Confirmation of costs from Rita as follows: Return from Newcastle - Amsterdam - Newcastle including evening meal & breakfast. Solo Bike rider only £ 438 Solo Bike with trailer £ 462 Trike rider only. £ 462 Trike with trailer. Please phone me for information. For a small charge you can add pillion if required at time of booking. Please note: There will also be an addition charge of Approx. £55 for evening meal & breakfast for pillion.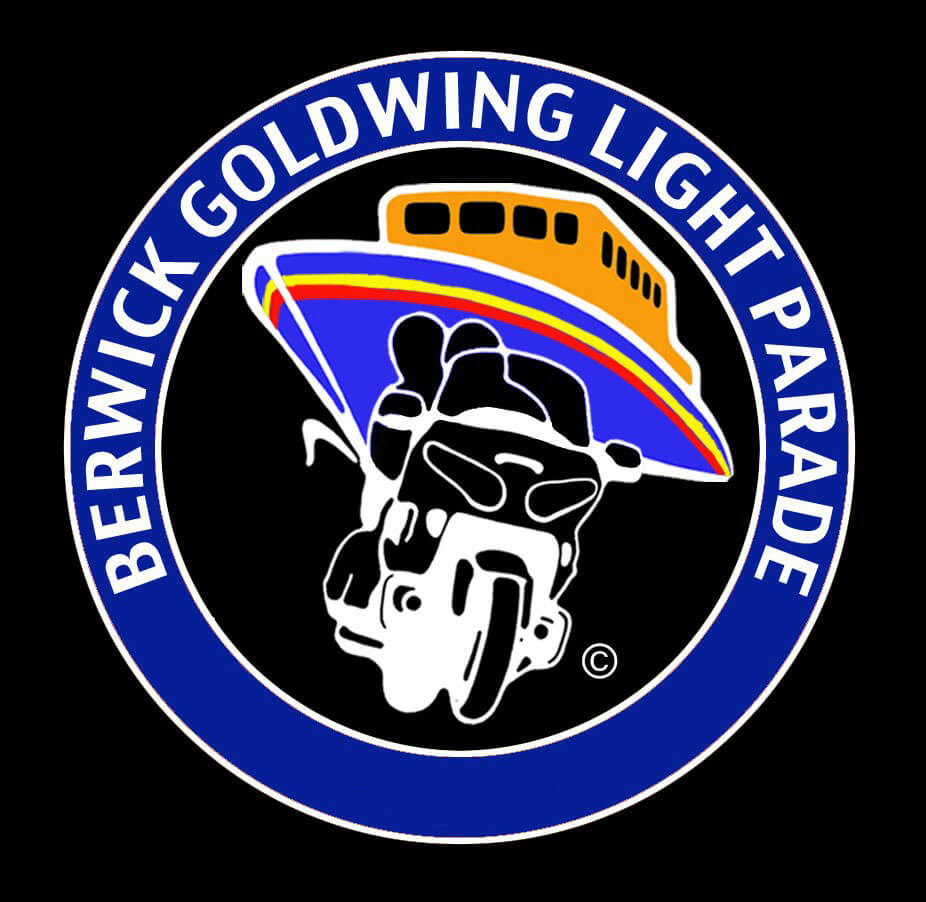 Berwick Goldwing Light Parade
Yes we will be back in Berwick Upon Tweed on the 15th September 2018