Members for full details on all Events Please Log in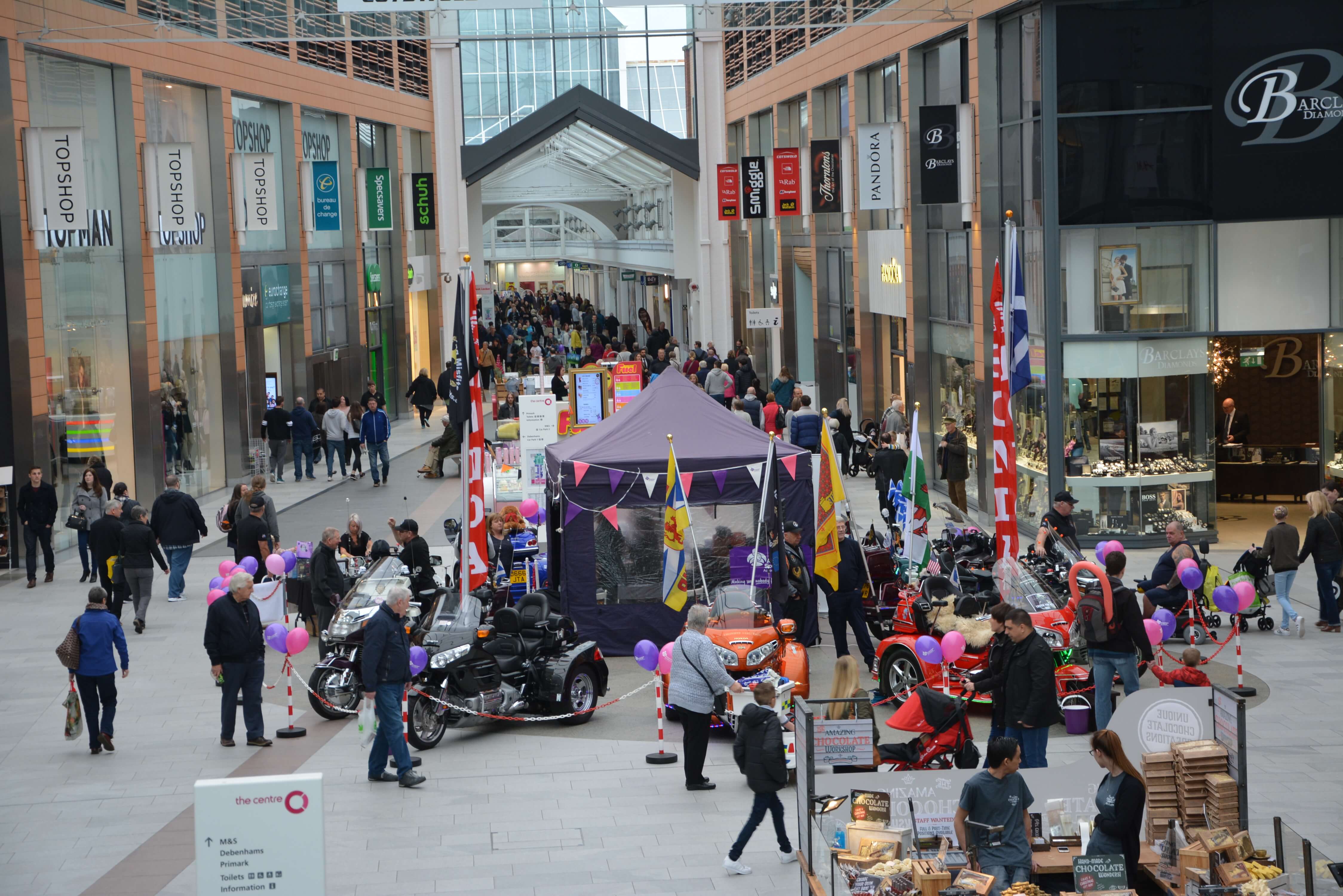 Goldwing Misfits Charity Weekend - Raised £1900 over the weekend, well done everyone
Edinburgh & Lothian's Alzheimer's Support Services. Static Display of Bikes & Trikes, Themed Bikes, Alzheimer's Charity Information Table, Photo on Bikes & Trikes (Printed While-U-Wait) Tombola Table.
Goldwing Misfits Charity Event in Aid of Alzheimer Scotland to help finance much needed support work & Drop in Cafes in Edinburgh & Lothian Area.
Static Display of Bikes & Trikes at the Elements Area of The Centre Livingston,. (Opposite H&M store) \
Alzheimer's is an illness that can affect the young as well as the elderly and without doubt touches most families or relatives at some point in their lives. The funds we collect annually at this event go directly to assist support for much needed rest bite and other essential services helping those with the illness and their carers.
Its not all about funds, to help raise awareness our Alzheimer's Information Table will have contact details and additional support information/ leaflets available.
Thanks go out to The Centre Management, Public Support & All our club members who take part. This will be our 6th year at Livingston Centre, everyone above should give themselves at pat on the back. Thank you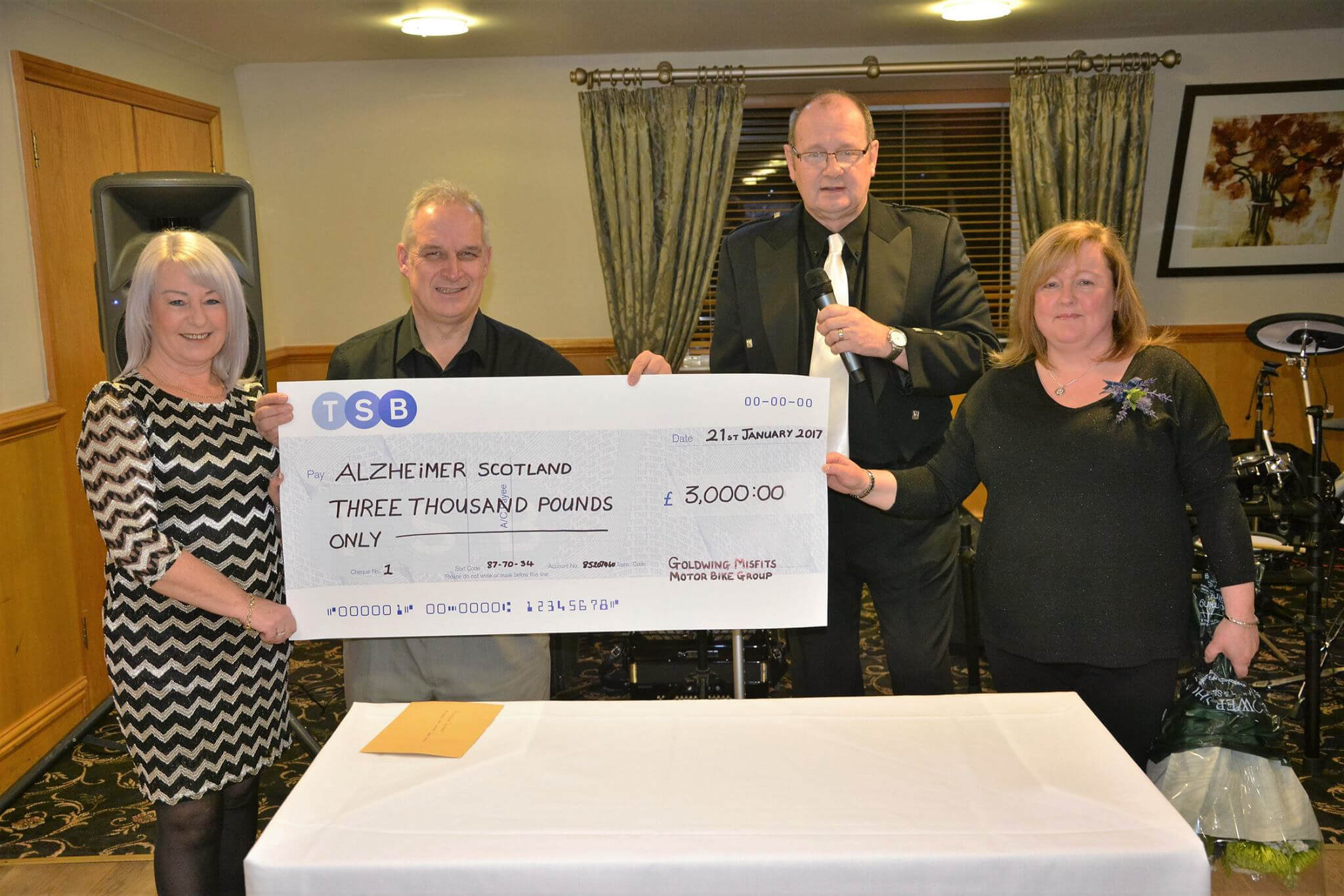 Saturday 20th January 2018 - Burns Supper & Charity Presentation.
Deer Park Golf & Country Cub, Livingston. Annual Cheque Presentation to Alzheimer's Scotland followed by our Burn's Supper Event.
Scottish Bike Show 3th and 4th March 2018
Scotland's biggest and best motorcycle show returns to Edinburgh's Royal Highland Centre this March with all the latest models, major manufacturers, and breathtaking live action.
Major bike manufacturers will showcase their new models for 2018. Plus there will be exclusive offers from the dealers on new and 2017 motorbikes. Bag a bargain in the Bike Jumble and browse the Retail Village where a host of traders will be able to fit you out with new leathers, boots or helmet. If you want to improve your bike's appearance there's a wide array of suppliers to help make your bike stand out from the crowd.
Goldwing Misfits will have a stand at this great show as always. We have won this event on two occasion over the past 4 years, we will be pulling out all the stops to see if we can win for a third year.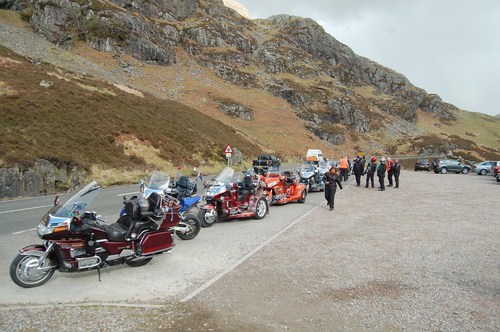 Fort William 7th April and 8th April 2018
Blackburn Gala
Saturday 9th June 2018
The Annual Gala Day was first established in 1911,
Over the years the Galaday has grown to what we have today,
a fun filled family day out celebrating tradition

PKD Festival 2018

TBA July 2018
Performance & Sports Venue
A family orientated Charity Festival
Promoting Kinship Day ethos is to bring all communities together by creating a festival atmosphere with top Artists,
German Treffen
We are planning to travel to Germany, for the 37th International Treffen on the 12th July to the 15th July 2018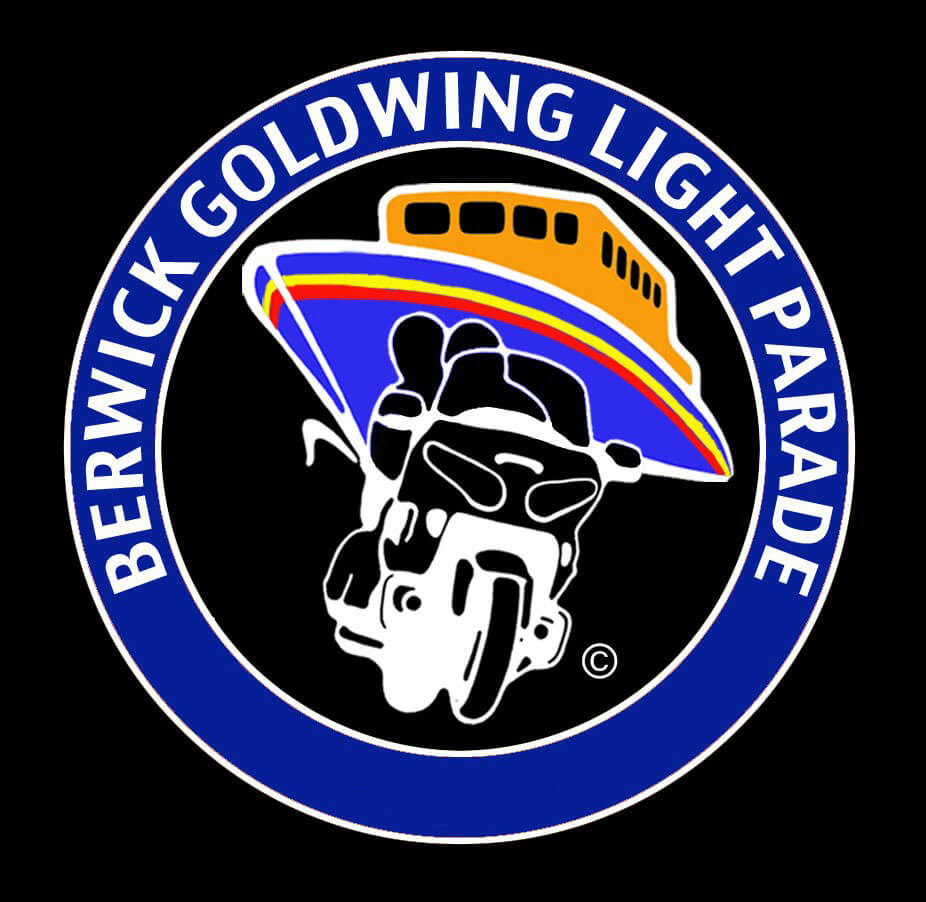 Berwick Goldwing Light Parade
Yes we will be back in Berwick Upon Tweed on the 15th September 2018